Services or capabilities described in Amazon Web Services documentation might vary by Region. To see the differences applicable to the China Regions, see Getting Started with Amazon Web Services in China (PDF).
Pricing and data retention for Performance Insights
By default, Performance Insights offers a free tier that includes 7 days of performance data history and 1 million API requests per month. You can also purchase longer retention periods. For complete pricing information, see Performance Insights Pricing.
In the RDS console, you can choose any of the following retention periods for your Performance Insights data:
Default (7 days)

n months, where n is a number from 1–24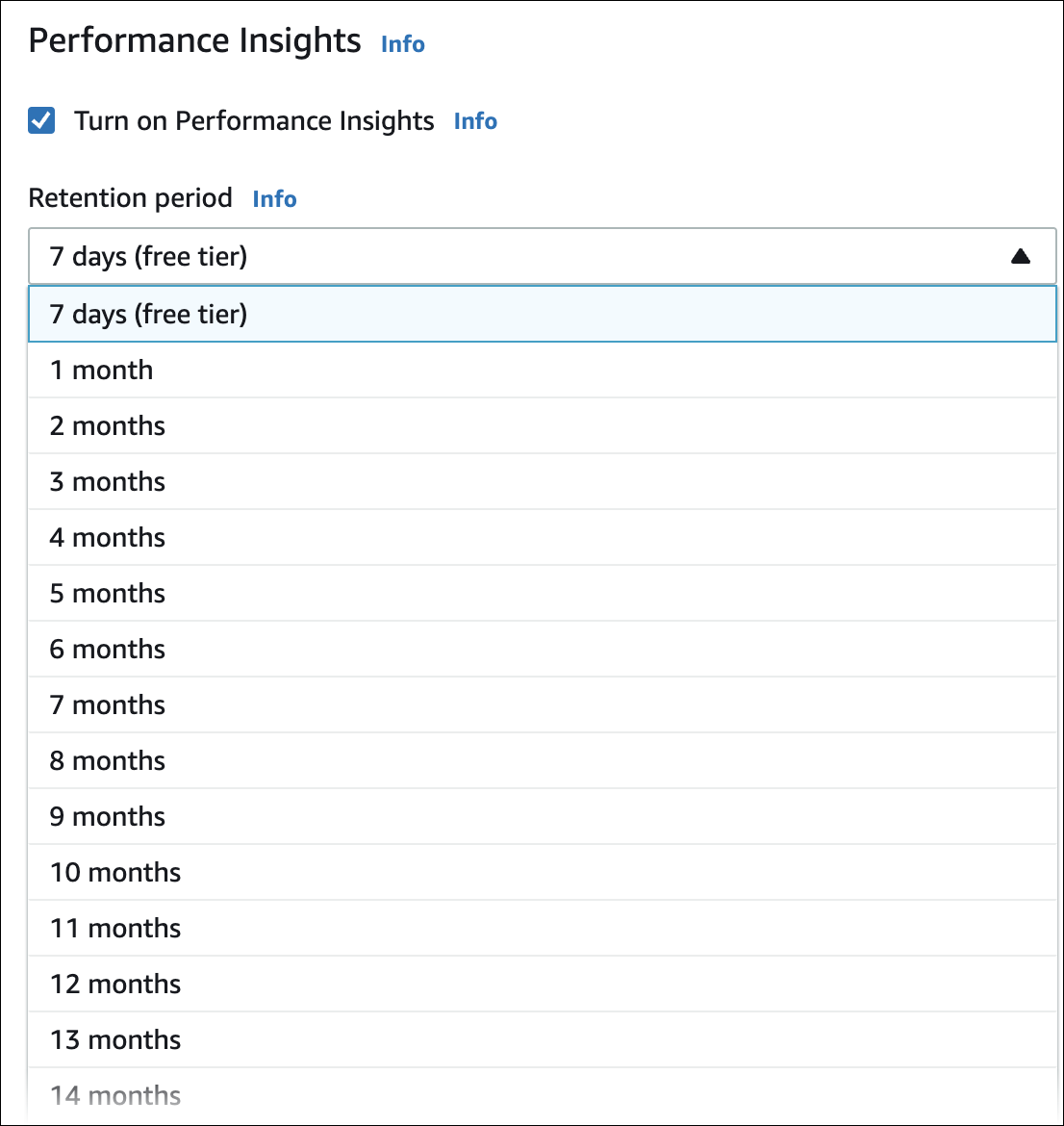 To learn how to set a retention period using the Amazon CLI, see Amazon CLI.