Services or capabilities described in Amazon Web Services documentation might vary by Region. To see the differences applicable to the China Regions, see Getting Started with Amazon Web Services in China (PDF).
Manual deployment of SAP NetWeaver on Amazon with high availability clusters
This guide helps you configure high availability clusters on SLES or RHEL operating systems for SAP NetWeaver Application ASCS/ERS. You can configure the clusters for Standalone Enqueue Replication Server 1 (ENSA1) and Standalone Enqueue Replication Server 2 (ENSA2), deployed on Amazon EC2 instances in two different Availability Zones (AZs) within an Amazon Region.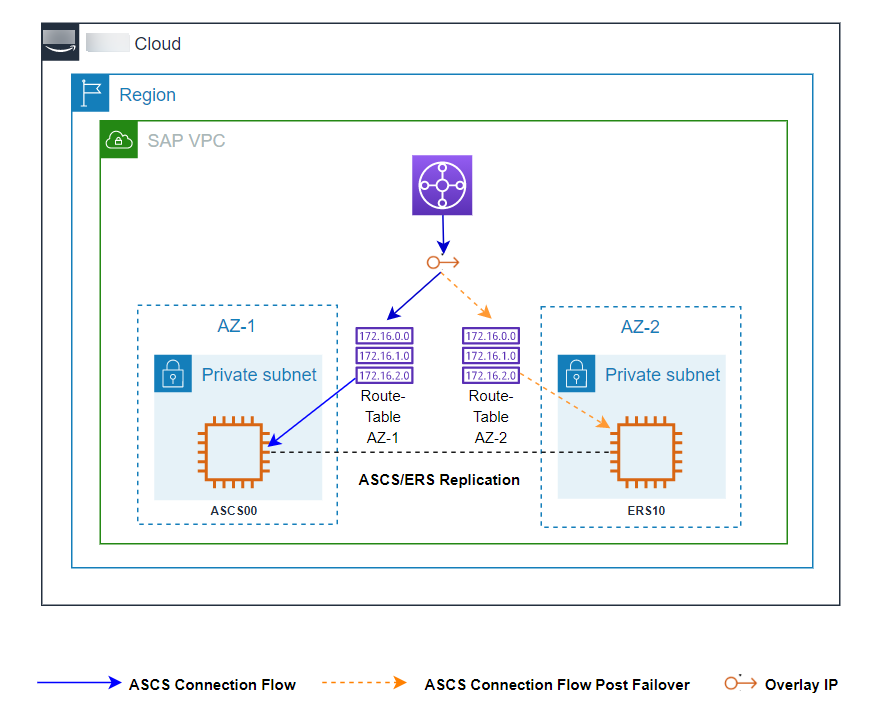 SAP NetWeaver HA cluster setup with overlay IP and transit gateway