Services or capabilities described in Amazon Web Services documentation might vary by Region. To see the differences applicable to the China Regions, see Getting Started with Amazon Web Services in China.
The Amazon SDK for JavaScript V3 API Reference Guide describes in detail all the API operations for the Amazon SDK for JavaScript version 3 (V3).
Starting October 1, 2022, Amazon SDK for JavaScript (v3) will end support for Internet Explorer 11 (IE 11). For details, see Announcing the end of support for Internet Explorer 11 in the Amazon SDK for JavaScript (v3).
Test the API Gateway method
At this point in the tutorial, you can test the API Gateway method that invokes the mylambdafunction Lambda function. To test the method, choose Test, as shown in the following illustration.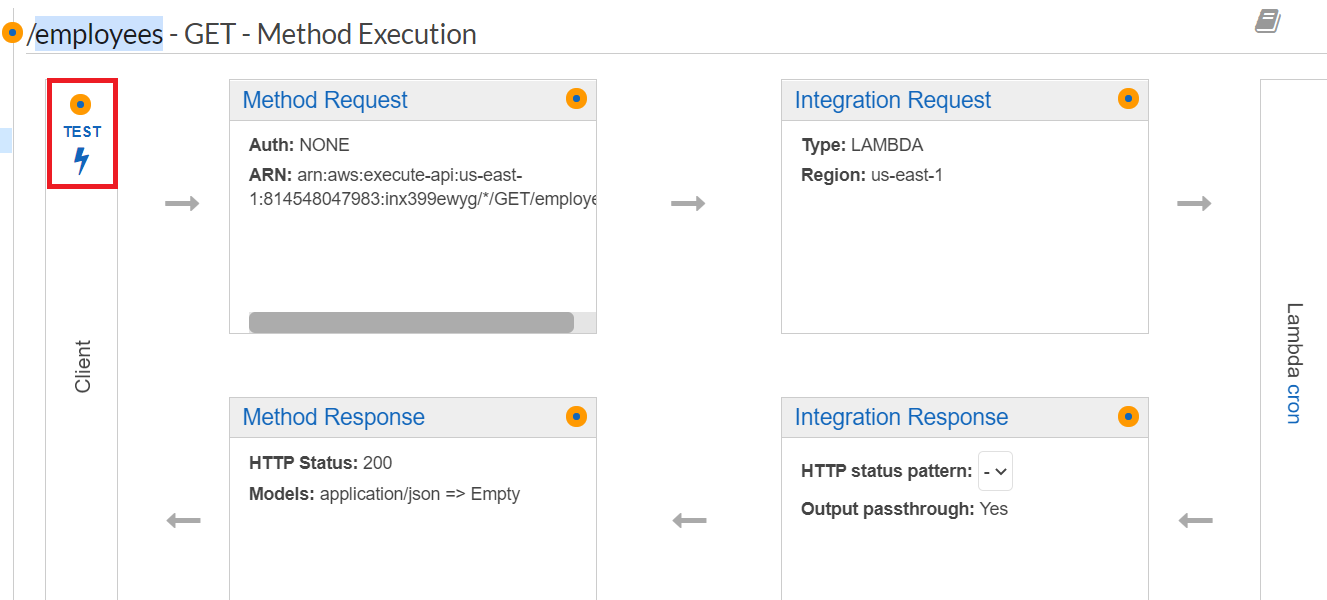 Once the Lambda function is invoked, you can view the log file to see a successful message.